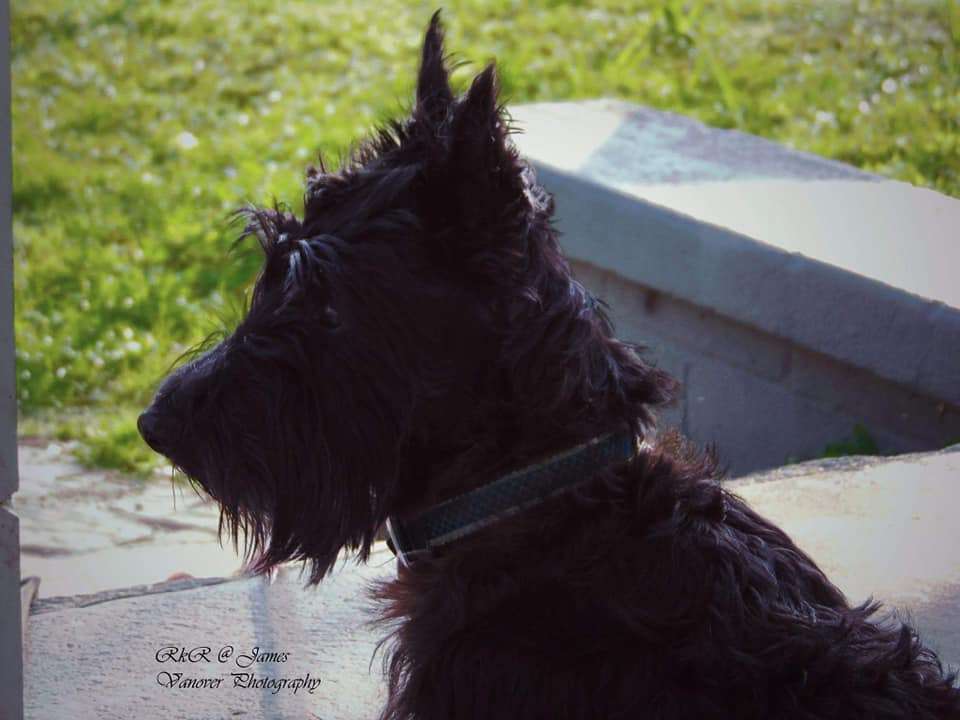 Our AKC Scottish Terrier puppy pricing is set to a very affordable price at $1,600 each. Any of our available Scottie puppies can be held by placing a deposit with us. MacFie's Scottish Terriers requires a $500 non-refundable deposit to hold a Scottish Terrier puppy until he or she is 8wks old and ready to go to your home, in which the remainder of the balance is due upon pickup/delivery for your puppy. Customers always have the option to pay in full when the decision is made to purchase a Scottie puppy.
Customers have the option of putting a deposit early on any upcoming litters. This will reserve your place on our waiting list. Please keep in mind that we are unable to determine the outcome of each litter, and if you make a per deposit and we unfortunately cannot meet your request your deposit will transfer to the next litter, where you will be next in line for the next available puppy matching your request.
A Scottish Terrier puppy is only considered sold once a deposit has been received. Although we are sure that our customers are sincere when calling and asking to hold a Scottie, we can only hold one of our Scottish Terrier puppies for a few days while a check is in mail transit. This is an important policy because the most frequently occurring issue we encounter is waiting for a deposit from one customer and another customer interested in the same Scottish Terrier puppy. In most cases, our first customer is sincere, but sometimes it happens that there is no follow and the promised deposit check never arrives.
The best way to send a deposit and secure your Scottish Terrier puppy is by Zelle (Please contact us for Zelle information to send deposits). However, we can also accept a personal check and or money order, along with PayPal, and Venom (Please allow extra for fees when using PayPal, and contact us for information to send deposits) for your Scottie puppy deposit. If a personal check, or money order is your preferred method of payment, please make the $300 deposit check payable to Rebecca Rilk and mail it to the address provided below. We will notify you once your payment has been received.
Once you decide on when you would like to send your deposit, please fill out the puppy application, and deposit agreement. When finished please return them to us either by mail along with your deposit if using check or money order, or email the documents to us at macfies.scotties@gmail.com.
As always thank you for considering MacFie's Scottish Terriers.
Rebecca Rilk
MacFie's Scottish Terriers
Our Mailing Address:
Rebecca Rilk
Po Box 303
Alma GA, 31510