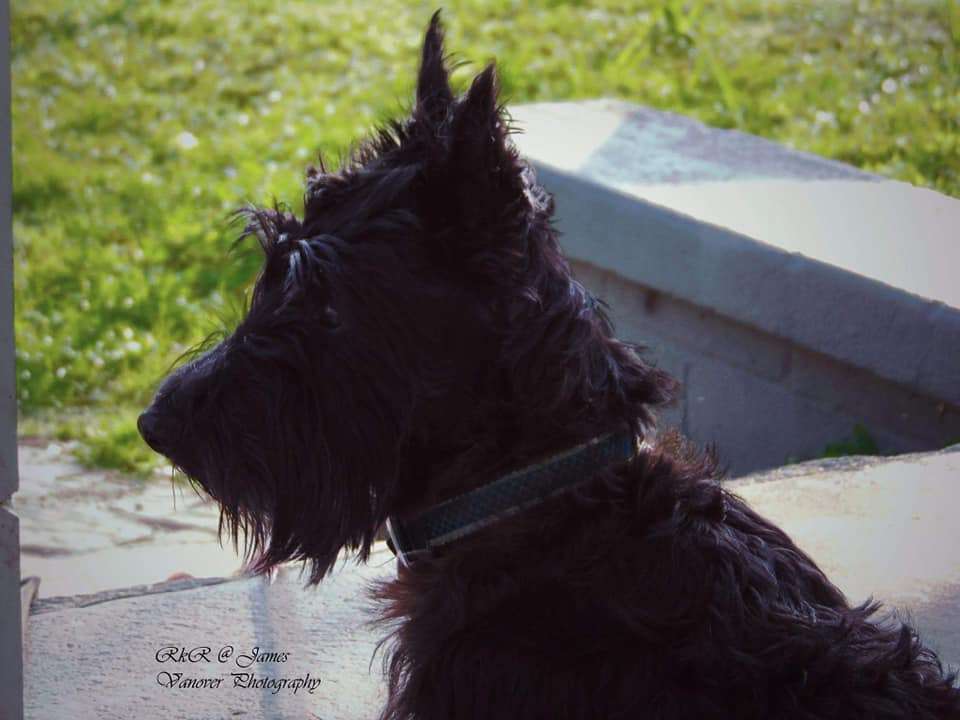 Frequently Asked Questions
What's included in your pricing?
AKC registration, one round of dewormed, first shots, and wellness exam by licensed veterinarian, and a care bag which include some food, toy and treats to help the puppy adjust to his new home.
When can I pick up my puppy?
Puppies are available for pick up any time after 8 weeks of age.
Do you deliver?
Will consider delivery/meeting within a reasonable distance for an additional charge.
Are Scotties good with children?
Yes, with plenty of socialization not only with other dog, but with every family member Scotties are a wonderful addition to any family.
Do you ship?
We do not agree with shipping due to the stress it has on the puppies, but we will consider shipping completely at the expense of the buyer and with an approved shipper.
Do you offer a stud service?
Not at this time.
Are your Scotties tested for DNA health issues such as Von-Willebrand Disease?
Yes our Scotties have had a DNA health check through Embark. This test includes the four major variants that are related to the breed. This includes Von Willebrand Disease Type III, Type IIIvWD (VWF Exon4), Ligneouse Membranitis, LM (PLG), Craniomandibular Osteopathy, CMO (SLC37A), and Chondrodystrophy and Intervertebral Disc Disease, CDDY/IVDD, Type I IVDD, Type I IVDD (FGF4 retrogene-CFA12). We are happy to report that all our Scotties do not have these variants. Full repots of there health dna will be provided upon request, along with any questions and concerns.